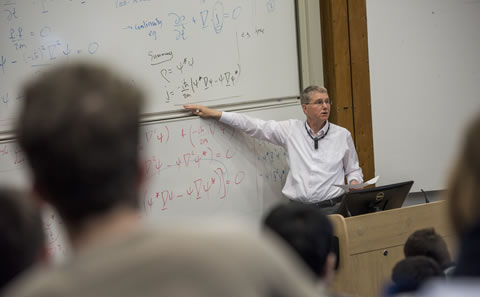 Lectures make up the main bulk of teaching time. You'll learn from friendly academics, who are keen to share their knowledge and enthusiasm for physics with you.
Your lecturers are also active researchers, who bring their discoveries to the lecture hall as soon as they happen – meaning you'll learn about new developments as they unfold.
We combine traditional teaching and learning methods with tried-and-tested innovations to improve your learning experience. For example, you can use interactive technology to ask a question from your seat in the lecture hall and receive a response during the session.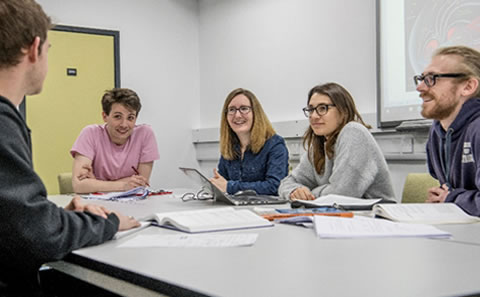 When you arrive at Southampton you'll be assigned a personal tutor and a highly experienced senior tutor. You'll have small-group weekly tutorials with your personal tutor, who will oversee your progress and offer help and advice throughout your degree.
As you near the end of your degree, your tutor will be there to provide careers advice, and that all- important first reference for your job.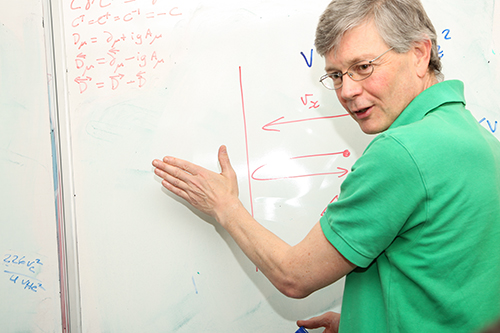 Every week, we give our students a problem sheet for each of the core modules. You'll work on the sheets in a problems class, which have a smaller number of students than lectures. There are also plenty of demonstrators presents, so it's easy to ask for help.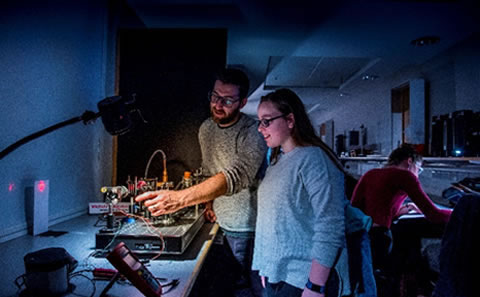 Hands-on practical work is integral to our degrees; from year one you'll put concepts to the test in our laboratories. You'll have around four timetabled hours of lab sessions per week – and you can also use the labs outside of those scheduled hours to work on your projects. Our expert technicians will be on hand to offer any support you need.
In year three (BSc) or year four (MPhys) you'll work with another student on an extended research project. You can choose a field of physics that interests you; past projects have included analysing astronomy data from the Cassini satellite, investigating aspects of particle physics using CERN data and performing Raman scattering measurements on nanomaterials to study their optical, electronic and vibrational properties.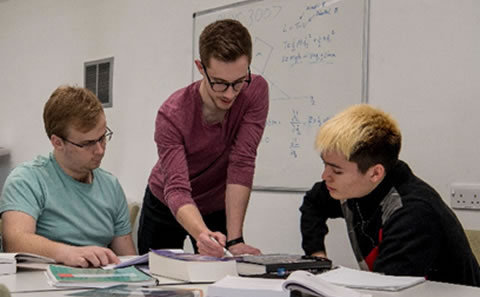 Once a week, there's an opportunity to meet with our postgraduate students and ask any question you have about your course. Whether you'd like some support with one of your modules, help with a tricky problem sheet or just have a general physics question, they're there to help.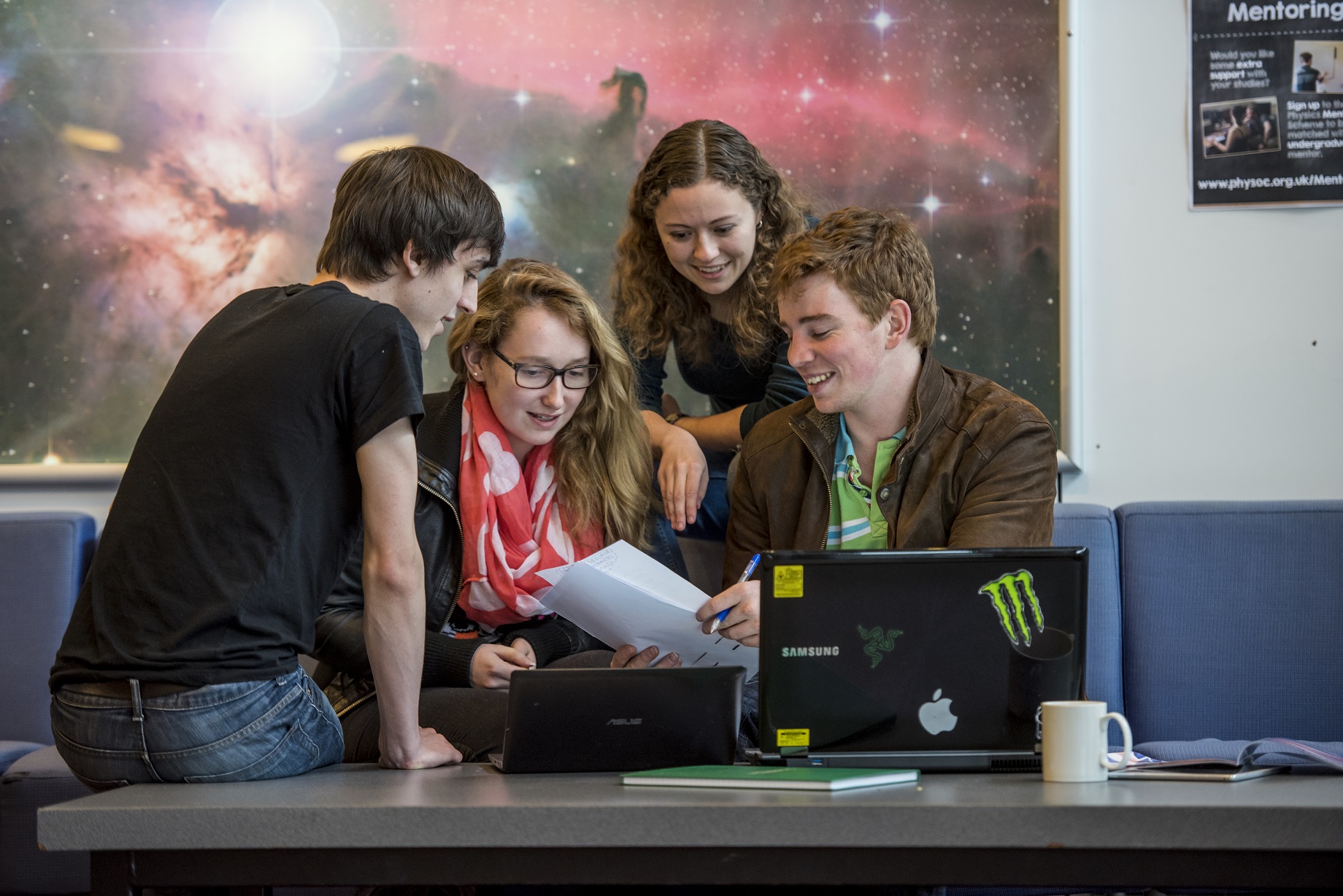 At Southampton, we place an emphasis on work-life balance, and want you to be able to take advantage of our 350 clubs and societies.
You could take part in just about anything, from archery, quidditch and performing arts, through to music, ballroom dancing and ultimate Frisbee!
And, you'll automatically become a member of our award-winning Physics and Astronomy society, Physoc. The society organises talks, trips and socials, and also takes part in outreach activities which you can get involved in.