Course: MPhys Physics
Physics student Anouska has taken advantage of all the opportunities on offer to her at Southampton to help her enhance her broad range of knowledge and skills and improve her confidence.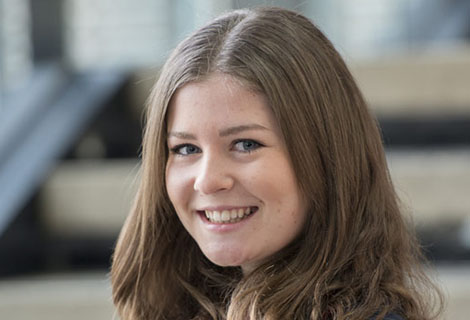 Choosing Southampton
"I chose Southampton for my MPhys Physics as the University has a very good reputation and Physics performs well in university league tables. The University is also part of the Russell Group and is renowned for its excellent research and has a beautiful campus.
"As a student you get lots of support and there are many opportunities to get involved – there are so many different societies.
"I joined the skydiving society and was lucky enough to get a few jumps in. I was also voted into a presidency role in the Montefiore Netball Club and made many friends from a range of different courses."
Enhancing your education
"I love the variety offered with the course. There are optional modules each year and in some years elective modules can be taken allowing you to study something a little different.
"Within my degree I have always taken the opportunity to study laboratory modules as I believe these modules really help with enhancing problem solving skills. I have also taken the opportunity where possible to study a module outside of Physics such as Behavioural Neuroscience and Spanish.
"All of my experiences at Southampton have helped broaden my knowledge range; enhanced my problem solving skills; developed my presentation, team work and organisation skills; and improved my confidence as a person."
Pursuing a career
"I have always managed to get a job over the summer months. I have worked as a sustainable travel advisor, a promoter in Greece, and as a waitress. All of these roles have enhanced my undergraduate experience as I was able to bring the skills I learnt back into my work.
"In addition careers fairs and talks organised by Southampton's Physoc (Physics Society) are excellent at getting an insight into what businesses do. It is great to be able to discuss career options with business people and talk about the different paths you could take.
"All of my past work experience and the different modules I have taken have helped me decide what I would like to do in the future."
The future
"I am delighted to be starting on a graduate scheme at global independent consultancy firm Bluefin Solutions, in London, after I graduate.
"Long-term I would like to reach the top of the consultancy career and become a well-known head consultant."