Course: BSc Physics
Physics student Jo has been interested in particle physics since she was at school, but joining the motorsports societies at the University has driven her career plan in a whole new direction.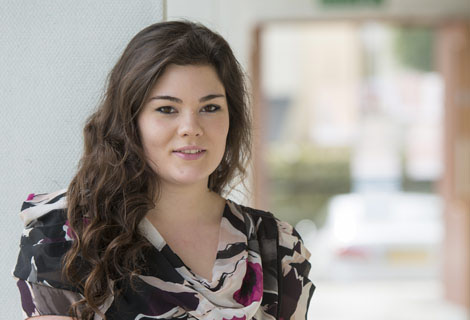 Studying at Southampton
"At school I was fascinated by particle physics and was attracted to Southampton because of the opportunity to go to CERN, in Switzerland, for my final year.
"Physics is at the very forefront of human knowledge so the work being done by lecturers and PhD students at Southampton is really making a difference to what we know and how we understand the world around us.
"Finding alternative sources of energy is becoming increasingly important and it is physicists and engineers who are going to make the difference.
"Southampton is a great environment to explore, not only your degree subject, but also any other interests you may have. There are so many societies that almost any interest is catered for and, if it isn't, you can set up a society for it yourself."
Getting involved
"Since starting my degree I have immersed myself in all aspects of University life. I regularly help out on various outreach projects such as the University's mobile planetarium – the Soton Astrodome – showcasing our research to the public.
"I have also taken on the role of Outreach Officer for the Physics Society (Physoc), organising and helping with school visits, science festivals and University events, hoping to inspire the next generation of students."
A change of direction
"I originally planned to have a career in particle physics research, but my involvement in the University's Wessex Motor Club and in the Southampton University Formula Student Team has made me realise that my true ambition is to work in Formula One.
"Getting into the University's British Universities' Karting Championship (BUKC) was a huge achievement for me.
"I'd really like to get into motorsport as a career. The Wessex Motor Club has got me into karting and I've been spotted for a fully-funded girls' team competing in the Elite Karting League. The Southampton University Formula Student Team has also been a fantastic experience as we design, manufacture and race a car against other universities around the world."
The future
"My dream is to work in Formula One. I'd love to take up the role of a television or radio presenter on a show about the sport, or be a reporter for a newspaper or motorsport magazine.
"I'm also looking into getting qualified in a more specialist discipline so that I can enter the sport from a more technical perspective – possibly working for one of the teams hopefully at the top of the pit lane."