Once you've chosen a course, the next step is to make an application through UCAS, the central processing body for higher education courses.
If you're based in the UK, we strongly encourage you to come to one of our open days before applying. This will allow you to get a feel for the University and its facilities, and help you to make that all-important decision.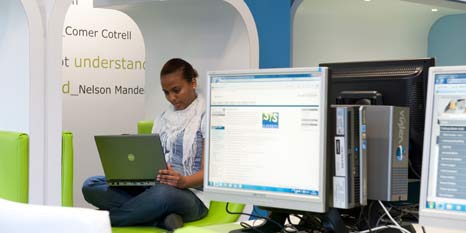 Applying for a course
You can make your application online at the UCAS website, where you'll also find key dates and deadlines.
You will be asked for an institution code name and number. Our code name is SOTON. Our number is S27.
The application fee is £23 if you are applying to more than one university or college, or for more than one programme; £12 if you are just applying for a single programme at one institution.
What happens next?
UCAS will send you an acknowledgement and forward your application to the University. The admissions team that handles the course you have chosen will consider your application carefully. You should hear back from us in about six weeks.
What happens if I take a gap year?
Applications for deferred entry will be considered in the normal way, however the conditions of any offer made must be met in the summer of the current academic year.
Who can I contact with general queries?
If you have any general queries about the application process, please contact the University of Southampton admissions office.
Email: admissions@southampton.ac.uk
Tel: +44 (0)23 8059 4732
Follow the links on the right for information on accommodation, entry requirements, facilities, study support and money matters.
Who can I contact about an individual course?
If you need to find out more about entry requirements or details of an individual course in Physics and Astronomy, please contact us. The admissions team will be able to answer most of your questions, or otherwise can put you in touch with a member of teaching staff.
What is your policy for mature students?
We are very pleased to consider applicants with non-traditional backgrounds who do not fulfil our normal entry requirements. We treat each application individually and suggest you talk with the admission team in the early stages of your decision to come to Southampton. We do expect evidence of your commitment in the form of recent relevant study: for example, the University's relevant foundation year course, a minimum of two A2 level science courses, appropriate Open University courses or an appropriate Access course.
Visiting Physics and Astronomy
Once we have received your application we will invite you to visit us. Visits involve a tour of the campus by student guides, talks about the degree programmes and the University, and a chance to meet our academic staff. This should help you make that important final decision about which university you wish to join for the next three or more years.