Physics and Astronomy Undergraduate Brochure
Thinking about studying a Physics and Astronomy degree course as an undergraduate?
Our subject brochure will help you find essential course information such as entry requirements, and give you inspiration for new subjects and degrees that you could study.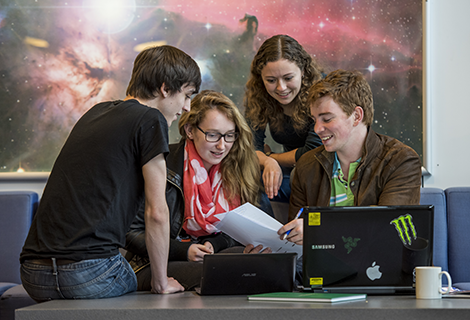 Get your subject brochure
Download a Physics and Astronomy subject brochure or get a copy posted to you.
Get your subject brochure
What is in a subject brochure?
This subject brochure includes details on:
the courses offered
typical entry requirements
key course information
career opportunities for your subject area
experiences from real students
University connections and opportunities around the world
an introduction to our teaching staff
Delivery options
Download
We will email you immediately with a link to download a PDF copy of the subject brochure.
Postal
We post subject brochures to you free of charge. Your subject brochure will arrive within two weeks.
Interested in other subjects?
Explore all prospectuses and subject brochures from across the University of Southampton.
If you want to study for a degree in Physics but you did not choose mathematics and physics at A level, our Foundation Year may be of interest to you. Find out more about the Foundation Year.