Promoting Women in Science and Engineering
The Women's Physics Network (WPN) was set up in 2014 by PhD students, undergraduate students and academic staff at Southampton.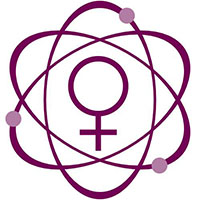 The network aims bring together female members of Physics and Astronomy, to promote the career development of women in physics and to champion gender equality and diversity within the school.
The WPN have organised lectures by leading female researchers, educational workshops for both staff and students, and raised awareness of the importance of equality, as well as hosting a variety of social events. In 2017, the WPN was awarded the University's Vice-Chancellor's Award for equality, diversity and inclusion.
Through events such as a 'Soton Astrodome' evening hosted by Dr Sadie Jones, members of the WPN have been able to build friendships with people right across the School, from undergraduates to academic staff.