We believe in helping our students gain the necessary experience for a future career, along with the skills to identify opportunities and make the most of them.
At Southampton you will have the opportunity to broaden your options by meeting employers, getting involved in volunteering activities, work placements and much more.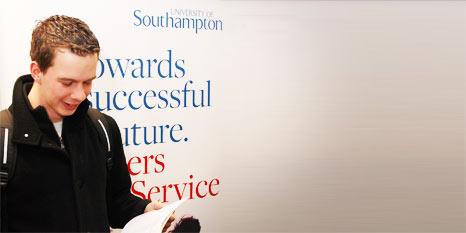 We work hard to help our students enter exciting careers.
Our Academic Careers Team, supported by our student society (PHYSOC), put on over 40 hours a year of careers advice ranging from helping you write your CV, to advice on how to set up a small business, to mock interviews supported by real companies.
We also work closely with the South East Physics Network (SEPnet) to provide employment and placement opportunities. The companies involved also provide advice to our students on how to become more competitive in the work place. SEPnet has also produced some handy information about the types of careers available to Physics graduates and what qualifications you may need.